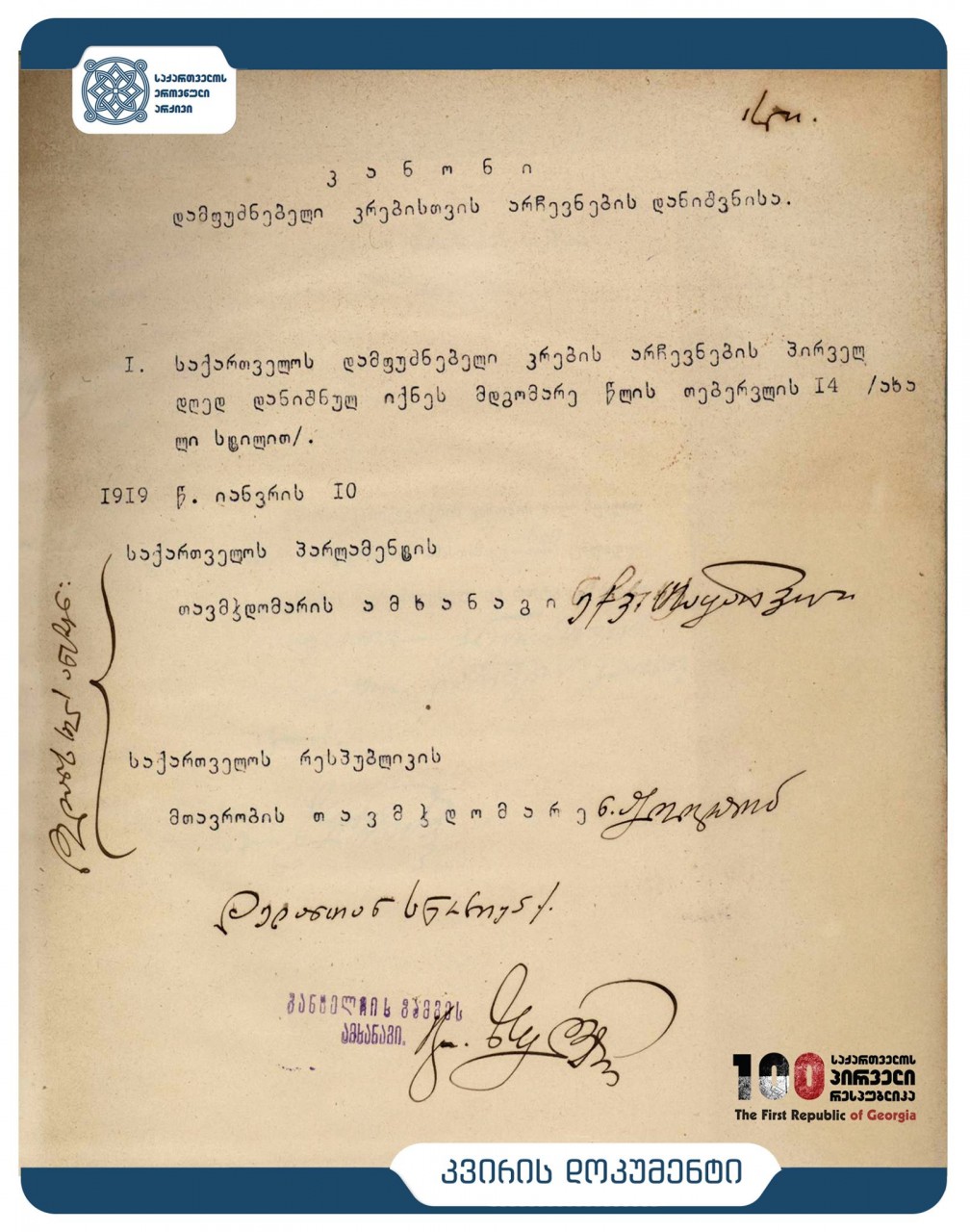 The National Archives of Georgia, within the framework of the project "Document of the week", publishes the Law on Appointment of the Constituent Assembly Elections of the First Republic of Georgia, on the basis of which 14 February of 1919 was appointed as the first day of the election of the Constituent Assembly.
The Constituent Assembly of Georgia was the highest legislative body of the country, which should be elected by equally, secretly and proportional system.
Every adult (20 year old) citizen of the country had the right to participate in elections, regardless of sex.
In the election of the Georgian Constituent Assembly women had not only passive but also active voting rights. 17 women were included in the electoral list of different parties, five of them were elected in the Constituent Assembly.
In the constituent Assembly, the citizens of the Republic should choose 130 deputies. Pre-election Campaign was held from December 1918 to February 1919. Elections were held on 14, 15 and 16 February in most of the electoral districts.
A copy of the document. The original was signed by the comrade of the Chairman of the Parliament of Georgia - Ekvtime Takaishvili and the Chairman of the Government of the Republic of Georgia Noe Zhordania.