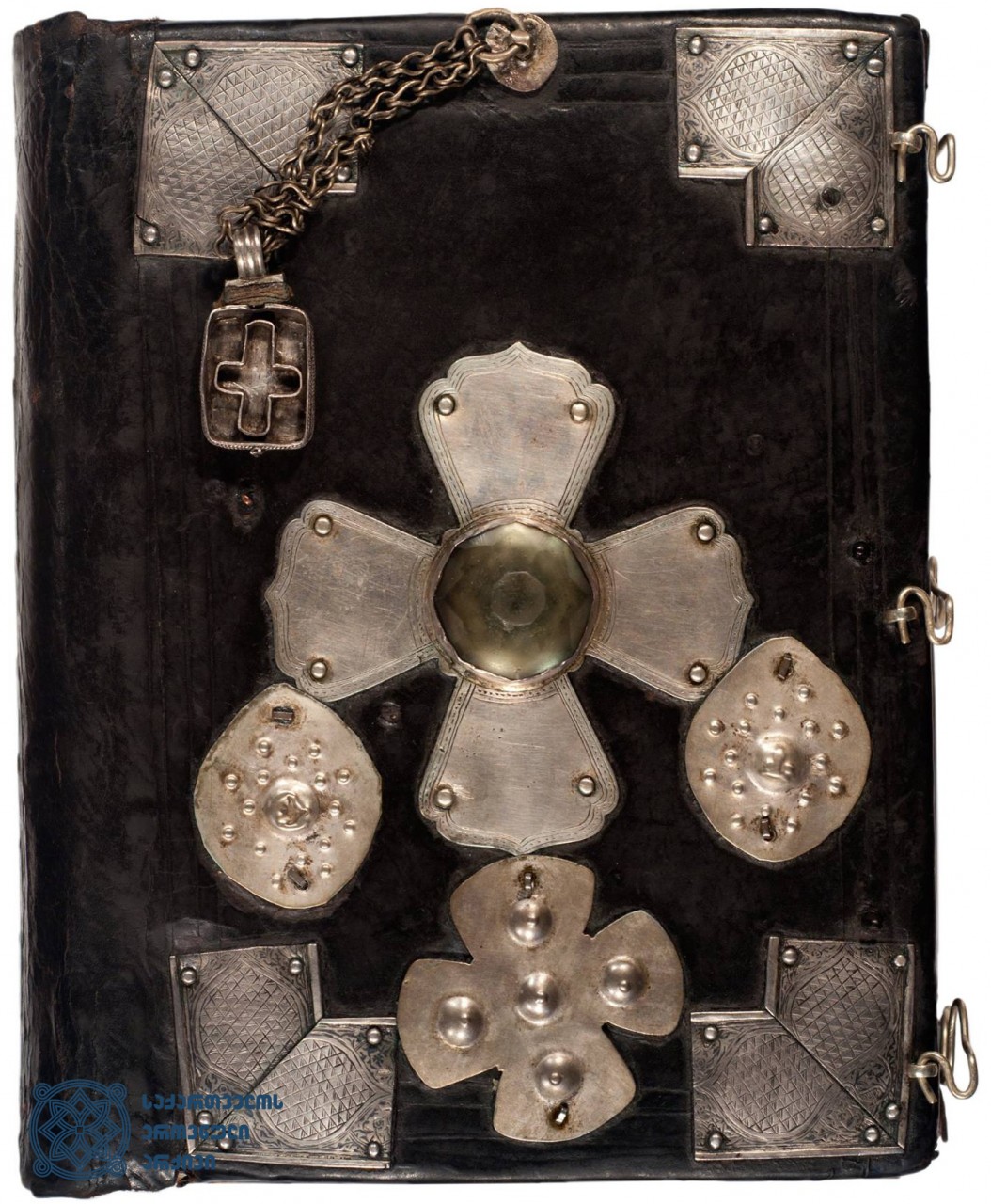 In the manuscript's colophon King Tamar, David Soslan and the successor of the throne - Lasha-Giorgi are mentioned together. The Gospel is one of the best examples of the literature school of Tao-Klarjeti. The cover of the Gospel once was covered by Beka Opizari's stamping.
Gospel of Ancha was purchased by Soprom Mtsignobari at Tskarostavi Monastery. Gospel was stamped by Beka Opizari and donated to the icon of deity of Ancha. We can find this information in the colophon of the manuscript and the twelve-year-old Iamb (poetry) at the end of the manuscript, which was decorated with an acrostic.
Today, the manuscript is almost complete: all four gospels, Indexes, yearly readings; edition of Giorgi Mtatsmindeli' text.
There were 4 miniatures in the Gospel and only one of them remained. Together with the secular people, the clergy are mentioned in the colophon: Anchial Bishops - Theodore Ancheli and Ioane Rkinaeli.
The present cover of Gospel of Ancha is created by Enuki in the late middle ages.