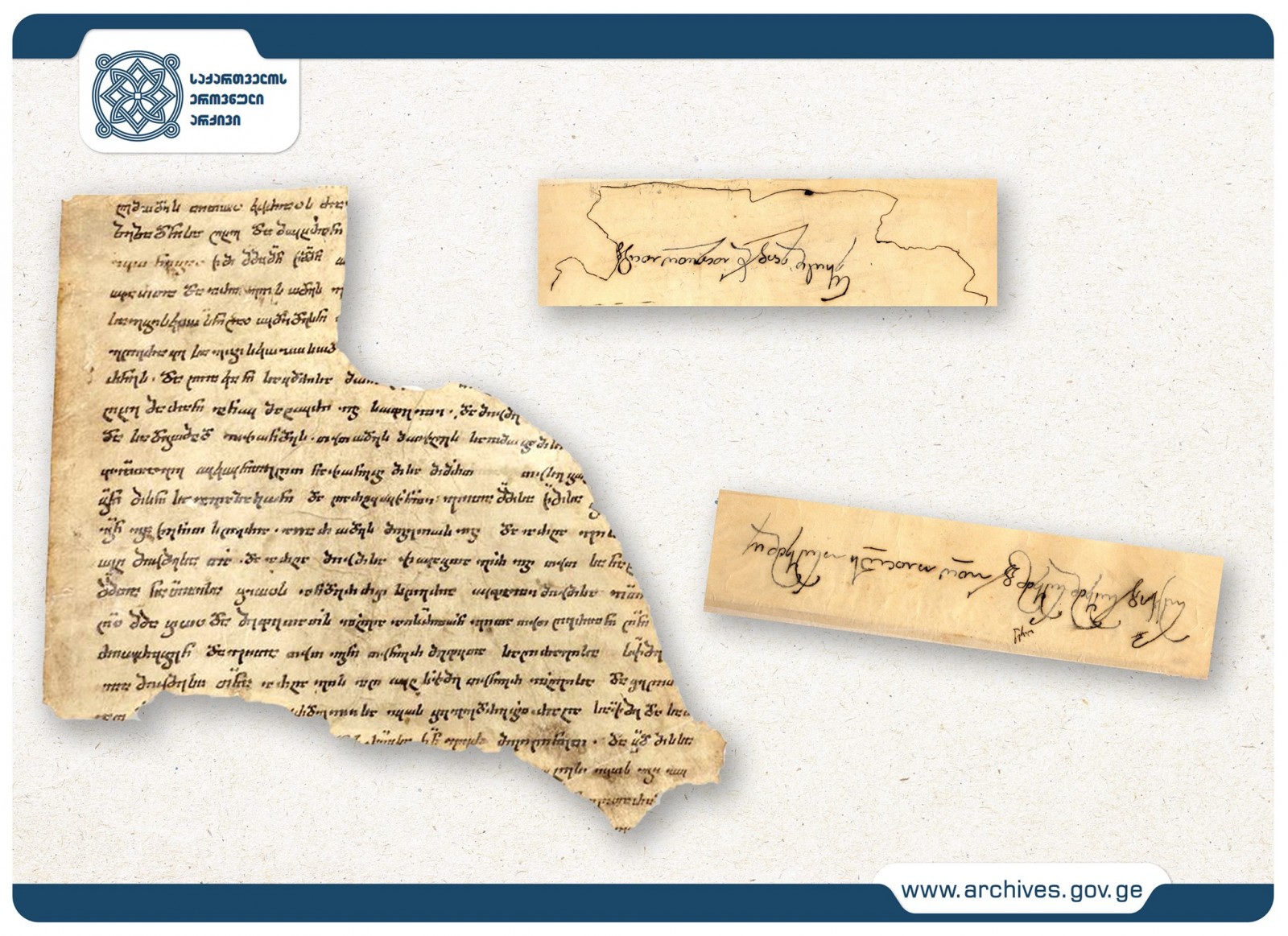 Priceless document and the autograph of the greatest Georgian King – Colophon of David the Builder to the Shiomgvime Monastery is preserved in the National Archives of Georgia (1123/1124).
Autographical inscriptions of the King are added to the document on the head and the bottom.
The document has a great importance for the history of Georgian law and diplomacy and in it, along with other interesting information, it consists a note about the enmity between the King and the brothers –Dzagan and Modisto, sons of Abuleti.
Until the beginning of the twentieth century, the deed was fully preserved. In 1915, during the First World War, the colophon was brought to the North Caucasus, along with other documents, because of the proximity to the front line. In 1919, after the occupation of these territories by the Soviet troops, Georgian charters have been destroyed. In 1923, a local resident Abram Evangulov saved the fragment of David the Builder's charter and transferred it to Sargis Kakabadze. At the Simon Janashia Museum of Georgia, visitors will be given the first opportunity to see the fragment of the only original piece of David the Builder's colophon.