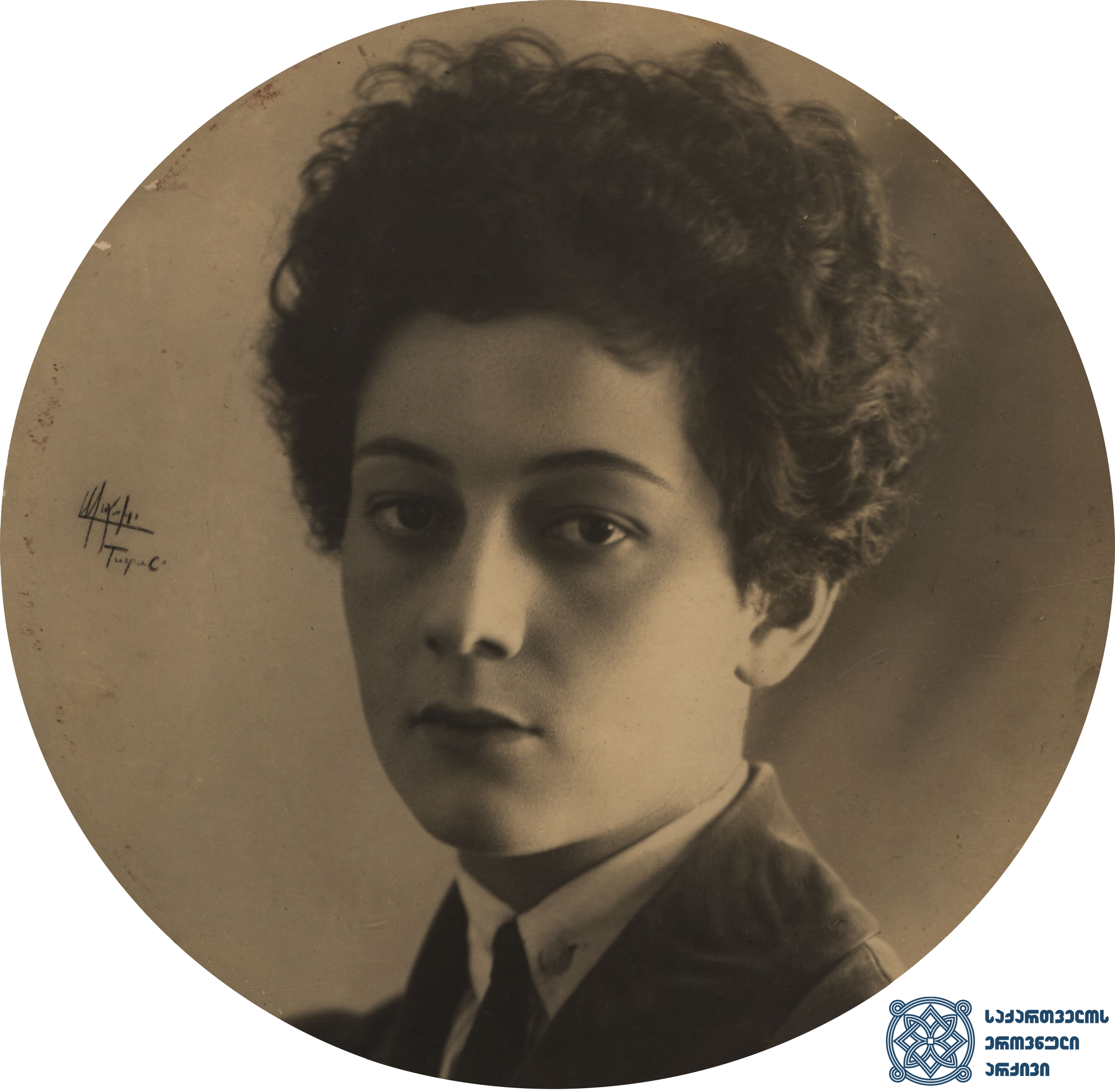 Georgian painter, graphic artist, theater and film artist Elene Akhvlediani was born on April 18, 1898 (April 5 in the old style) in Telavi. 
April 18, 1901 is mentioned as her date of birth in her biography, although archival documents, including one of her autobiographies, testify that the artist was born in 1898. 
Elene Akhvlediani had an academic education. Her teachers were Nikola Sklifasovsky, Boris Fogel, Gigo Gabashvili.

Photo is taken in Tbilisi, late 1910s.
Elene Akhvlediani was a drawing teacher in Tbilisi primary schools in 1918-1920.
Her works were first presented in 1919 at the exhibition of the Georgian artists in Tbilisi.
Since 1921 she studied at the Tbilisi Academy of Arts, and in 1922 she went to study first in Italy, Milan, and then in Paris. Since 1924 she became a student at the Colorado Academy of Arts.
Her first solo exhibition was held in Paris in 1926.
Illustration of Elene Akhvlediani's work in the magazine "L'Art Vivant".
January 1926.
An announcement was published in a French magazine about the solo exhibition of the Georgian artist, which was held in October 1926 at the Quarte Сhemins Gallery.